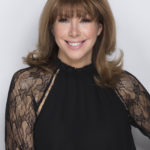 Gastronomic evening May 6th 2017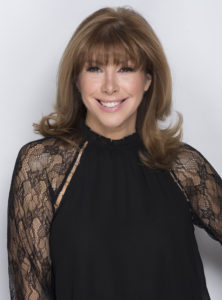 The Lachine Hospital Foundation is thrilled to announce that Quebec television personality Chantal Lacroix will host its Gastronomic Evening event on May 6, 2017 at the Marriott In-Terminal Hotel in Dorval.
Chantal Lacroix is a multi-talented, multi-faceted woman who many people consider to be the Oprah Winfrey of Quebec. Among other things, she is a producer, author, motivational speaker, business woman and philanthropist.
A permanent fixture on Canal vie, Chantal has helped thousands of people through the show Donnez au suivant – the concept of which is to get people to pay it forward. And in the same spirit of giving, another show called On efface et on recommence has so far helped 23 Quebec families through periods of difficulty, by renovating their homes.
Chantal is the founder of the Camp SOS Santé Beauté, a health and wellness getaway which is in its 9th edition, and she also organizes other events of its kind with proceeds going to charity.
The Lachine Hospital Foundation's Gastronomic Evening will once again feature world-renowned chef Jérôme Ferrer, founder of Europea Restaurant. Ferrer will be on hand to provide guests with an amazing 6-course meal that will delight the palates of everyone in the room.
The event will also shine the spotlight on the 350th anniversary of Lachine and the 125th anniversary of Dorval and in addition to the delicious meal, guests will enjoy live music and dancing, a silent auction, and the chance to win a trip. Proceeds from the evening will go towards the purchase of new medical equipment at the hospital.
Tickets are $250 per person. For more information contact the Foundation at 514-637-2351 ext. 77333 or by e-mail dessi.nikolova@muhc.mcgill.ca